At Merrill Dental, we have proudly served individuals and families since 1989. We invite you to learn more about the high level of dental care provided by Dr. Daniel Merrill and Dr. Stephanie Merrill by reading some of our patient reviews below. If you are interested in scheduling an appointment with our dentists in West Chester, Ohio, please feel free to contact our office today. We are eager to help you take care of your smile!
Click on a button below to leave us a review on Social Media!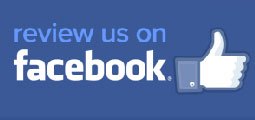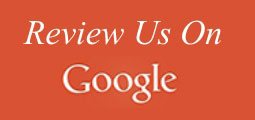 Fill out the form below to leave us a review on our website!
Average rating:
11 reviews
Feb 10, 2018
I have been a patient of Dr. Merrill since 1995. I needed dental implants and he did a great job! To this day, I still have the implants and have never had any problems!Now he has a new partner, Dr. Stephanie Merrill. She did my two last appointments and I would award her 5 STARS for her work!
Aug 3, 2017
I have been a patient for over 25 years. Dr. Dan & Dr. Stephanie are like good friends now. I have seen his children grow up & now Dr. Stephanies children are a big part of the family, too. They have always been accommodating & even set me up on New years Eve day to take care of an abcessed tooth. I've had to call him on his day off & he promptly responded with the care I needed. Their assistant, Rachel, is very sweet, caring & funny & works very well with both doctors. Linda works very hard to meet my schedule needs, & can also do the assistant chores. I began going to him for periodontal issues, but they are now my "one stop" dental choice. Highly recommend.
Jul 31, 2017
Everyone at Merrill dental is super friendly and professional and truly treat you like family. The office is clean and updated and easy to locate.I was able to schedule easily as they had flexible appointment options and even made time to schedule in my kids' cleaning at the same time as an option.I was very pleased with the service and Dr Stephanie did my cleaning herself, she was efficient and gentle and made my experience very pleasant.I am grateful I met Dr Stephanie at the park and took her offer to visit her at the office. I was able to get my routine cleaning, teeth whitening and a New Invisalign retainer within the same week.Highly recommend Merrill dental for all your dentist needs.
Apr 17, 2017
Have been a very satisfied patient of Dr Daniel Merrill and his daughter Stephanie for many years. Would highly recommend them booth.
Apr 3, 2017
Recently I had the need for an oral surgeon and was recommended one by my General Dentist office. I needed a wisdom tooth extracted as soon as possible, I was living on ibuprofen, the pain was so bad. Since the recommended oral surgeon couldn't take me for three weeks, I went online and luckily found Dr. Merril's office. I called and they got me in right away. My appointment was at 10 am and the extraction was at 2 pm the same day. My 'tooth' from hell, as I call it, was an extremely difficult extraction. Had I been with a general dentist, I believe things would have been a lot worse, but because Dr. Merrill is an experienced oral surgeon, he did everything he could to make the experience less traumatic including calling later that evening to check that all was okay and that I was following the post care instructions. The office staff are extremely warm and friendly which I appreciate, given the dentist office is not on my bucket list of things to do!! While friendly, they are still professional and timely (which I really appreciate) and yet I don't feel that they rush to complete the work. I also like that I can get all of my work done in one location, Dr. Daniel Merrill is the Oral Surgeon and his daughter, Dr. Stephanie, is a General Dentist. Recently I had the care of both doctors for a crown replacement which turned into a tooth implant procedure. After the tooth was pulled by Dr. Stephanie, Dr. Merrill began the implant procedure, which was great that I didn't have to wait and go to another location. Having both specialties in one office is wonderful! If you're looking for a dentist office that is friendly, professional and has a wonderful staff, Merrill Dental is without a doubt a great place for your dental needs.
Mar 30, 2017
I was referred to Dr. Merrill by my brother, and have had 2 procedures. Dr. Merrill is very informative and the atmosphere in the office is friendly. Very happy with my brother's suggestion!
We are so pleased you have joined our practice, and we truly appreciate your kind review!
Mar 28, 2017
The doctor is always on time and the dental care is excellent.
Mar 27, 2017
State of the art technology. Wonderful doctors and staff. Excellent care!
Mar 14, 2017
I've been a patient of Dr. Stephanie's for years, and have always been impressed with her gentle treatment and her great sense of humor! Always puts me at ease, and my appointments are over in no time. Thank you Merrill Dental!
Mar 14, 2017
Professional, knowledgeable and compassionate! Couldn't ask for a better dental care experience.
Thank you very much for your kind review! We really appreciate feedback from our patients, and we're glad you had a great experience!
"Dear Dr. Merrill, I can't thank you enough for being the first dentist ever to take time with me and answer all of my questions and concerns. You and your staff really make me feel special at every visit!"
– Sandy D.
"I have been a patient of Dr. Merrill for over 15 years after my regular dentist recommended him. He cured both my husband and me of our periodontal disease and has performed several implants, all with very little discomfort. Dr. Merrill is now our regular dentist and keeps our gums and teeth in excellent health. Plus he tells very entertaining stories and before you know it, the work is done! The entire staff is very friendly and accommodating. I would recommend Dr. Merrill to everyone."
– Dianne Walter
"Dr. Daniel Merrill and Linda run the best dental practice that we've ever been to. We've gone there for years, because of their concern for patients and because of their commitment to dental excellence. Scrupulous cleanliness, expert knowledge of the latest techniques and state-of-the-art equipment are givens. Dr. Merrill has profound knowledge, not only of dentistry, but diagnostics and dental materials. Linda is the most skillful of dental assistants. Their synergistic combination makes the critical difference with complicated procedures.. We wouldn't go anywhere else."
– Ashley and Tom Huitema
"I was referred to the dental office of Dr. Daniel Merrill and Dr. Stephanie Merrill by my dentist who wanted me to consult a periodontal practice. I was so pleased to find gentle, caring, and highly competent people there who immediately diagnosed and treated my condition in the most professional manner. Their concern for my comfort and their high level of expertise put me at ease from the first visit . Also, their attention to cleanliness and their skillful approach to patient health gave me confidence in their treatment. Everyone who works in this practice – from the dentists to front office staff and technicians – are to be commended for such great dental and periodontal care."
– J. Davidson